Products
Rimanelli's prides itself on carrying the finest of fabrics and premier quality in order to provide our customers with a true high-end clothier, right in Grosse Pointe Woods. We are proud to partner with the best of the best in men's clothing. From jeans and sport shirts to silk woven ties and outerwear, Rimanelli's offers an experience unparalleled.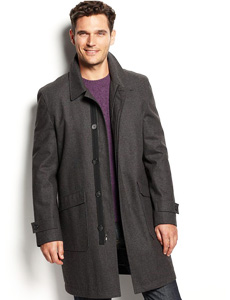 Waterville outwear
The purity of wool and the luxury of cashmere, but also the practicality of technical and waterproof fabrics. For today's man, who dresses the future of the elegance of the past.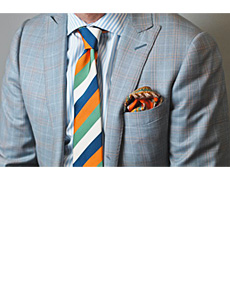 Seaward and Stearn scarves and pocket squares
Adhering to traditional methods of tiemaking by hand and using only the finest fabrics, Seaward & Stern remain one of the very few English tiemaking companies designing and coloring its own style of fabric.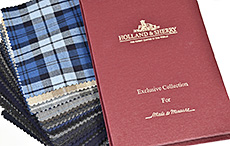 Holland & Sherry
From its conception, over 170 years ago, Holland & Sherry has continued to supply prestigious tailors and luxury brands with the finest cloth. In 1836 Stephen George Holland & Frederick Sherry began the business as woolen merchants at 10 Old Bond Street, London, specializing in both woolen and silk cloths.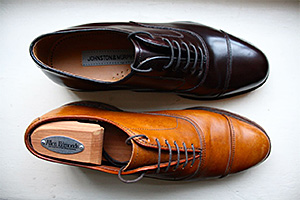 Johnston & Murphy
Since 1850' Johnston Murphy has proven itself as a pillar of classic workmanship and American style' providing affordable quality products for generations of successful men.
Over the past century and a half' Johnston & Murphy has outfitted leaders and legends' custom–fitting a pair of shoes for every U.S. president.
Today' Johnston & Murphy has expanded its line to include reimagined classic footwear for those who appreciate the brand's unique combination of craft and unconventionalism. Its history makes Johnston & Murphy proven. But it takes forward thinking to outfit modern legacies in the making.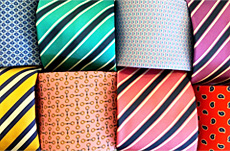 Marchesi di Como belts and ties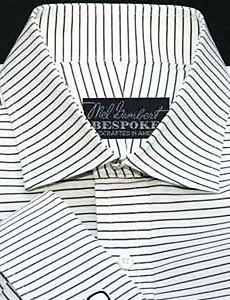 Mel Gambert made-to-measure shirts
Sterling silver cufflinks
Tuxedo accessories